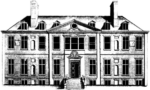 SNCTM
A Private Members Club
The World's Most Exclusive Members-Only Club
The Club exists to serve the social and entertainment needs of our members and guests by maintaining the highest standards of excellence in all endeavors, by providing creative and culturally rich programs, and by providing a safe and comfortable environment for personal exploration.
Admittance by Application Only
While visitors may purchase Snctm Jewelry and other select accoutrements in our Boutique, Membership and soirée options are available only to approved applicants.
To gain entry into Snctm, one must apply. An Aurum-level annual membership, at minimum, is required for any single gentleman to attend a Snctm event. Approved non-member couples who have never attended will have the opportunity to join us for Dîner, or to purchase the first-time entry Virgineum Couple's Ticket.
This is a way for us to get to know our guests, and also to ensure every Snctm event is a singular evening with a carefully curated crowd. We screen for aesthetic appeal, professional status and what one will contribute to the Snctm community.
Snctm is always supportive of intelligent and intriguing women — they can attend without purchase if they are accepted to our lady's guest list.
We encourage all who seek admittance to explore A Glimpse Inside Snctm.
---
Snctm hosts soirées in Los Angeles, New York City, Miami, Moscow, Kiev and across the world.
---
Unparalleled Luxury for the Select
With our black-tie erotic Masquerades, luxury Dîner, quarterly Classe teaching fetish & erotic arts and Pool Party series, we have perfected the art of the luxury erotic experience.
Curious individuals granted entry will find a nonpareil experience within a fabled erotic theatre and an opportunity to explore their personal desires without judgment. We are a society of like-minded libertines with the highest standards of taste and style. We embrace unrestrained indulgence with one rule — the golden rule at Snctm is consent.
---
Mailing List
Be first to receive exclusive content and information regarding upcoming events.
We won't share your information with anyone, ever.